Original comic page at: https://youngprotectors.com/typ2-patreon/legendary-ch1-page-13/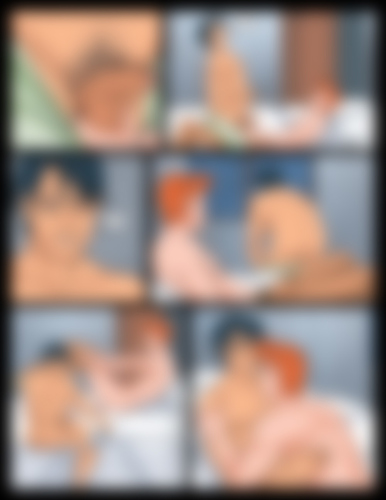 I'm not going to get my ninja robots, am I?
Uncensored (and extra-sexy!) version of this page available for $5+ Patrons here. 🙂
And it's been an awesome month over at the Patreon Page! We've added over 40 new Patrons in September and just pushed past $6600/month in support—which means we're now less than $400 away from me being able to break even after paying my artists, rent, etc.! Y'all are awesome!
And, of course, I'm always looking for ways to show my gratitude to those who are able to support us in this way. So here were the special Patreon rewards for September.
$5+ Patrons (even brand new ones!) can download all of these full-color pin-up immediately.
Also, as you know, for a variety of reasons, I don't want to leave NSFW images up for too long on Patreon. So, I've started sunsetting some previously posted NSFW images by removing their links.
For August, this will be your last chance to download the Full Monty Tsunami pin-up by Marccus, which $5+ Patrons can find here. After October 10th, I'll be removing the links to the NSFW art for that. Want to see what Tsunami looks like in his birthday suit? Now's the time! 🙂
And $10+ Patrons will be sent a high-res version of all of these wallpapers (including the Full Monty Tsunami pin-up) with over double the resolution on October 10th!
There are lots of great benefits to being a Patron (you can see them all here along with an explanation of what the heck Patreon is), and you'd really be helping me out if you became one too. If you're enjoying our work here and would like to see it continue (and would like to get access to all kinds of special benefits),
please take a moment to watch the video on my Patreon page and consider becoming a Patron.
So! We have first contact! The eagle has landed! Whatever the right phrase is– we're ditching the underwear and things are getting serious! (And there's SPOOKY BUTT!)
What's next?
Tune in this Wednesday to find out! Hope to see you there! 😀
P.S. For this page 13 of "Legendary," I had Julie and Vero create two separate versions — a NSFW version for Patrons and a SFW version for this site, just to kind of ease us into our censored pages (and also because I'm apparently a crazy man who thought it would be a good idea to do double the work at double the cost for just this one page. I'm shaking my head about that now…)
Anyway! Future pages on this site will just censor out the uncovered weenies and explicit content by extending the black gutters. Just a heads up there. But, in the meantime, please enjoy this extra special alternate version of Page 13 from your crazy friend Alex! 🙂