Original comic page at: https://youngprotectors.com/typ2-patreon/legendary-ch1-page-11/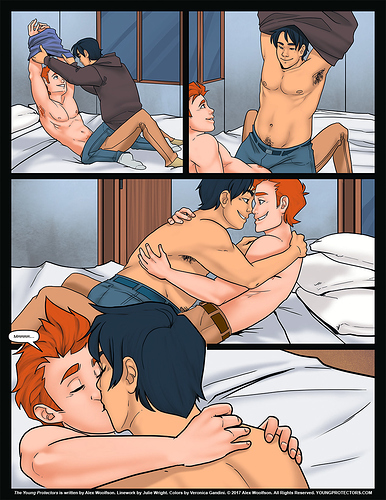 There's nothing quite like kissing a guy shirtless for the first time, is there, Kyle?
So! Looks like things are getting serious! We're smiling. We're gazing into each other's eyes. We're half-naked. I know this Alex guy. NOW has to be when the ninja robots totally burst in!
Right?
Right?!
Tune in this Wednesday to find out! Hope to see you there! 😀