Hello, I'm the bot for The Young Protectors Community! I'm really good at doing things like moving posts around and otherwise making sure that everything runs smoothly on the TYPC infrastructure.
I also offer a quick and fun interactive tutorial!

Let me show you!
Please click on my picture in the upper left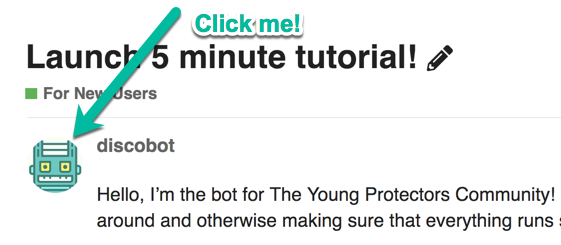 Click on Message and send me a message

Add any subject you want (how about "hello!"

) and then say
@discobot start new user
in the body of the message.
(And, of course, then click Message!)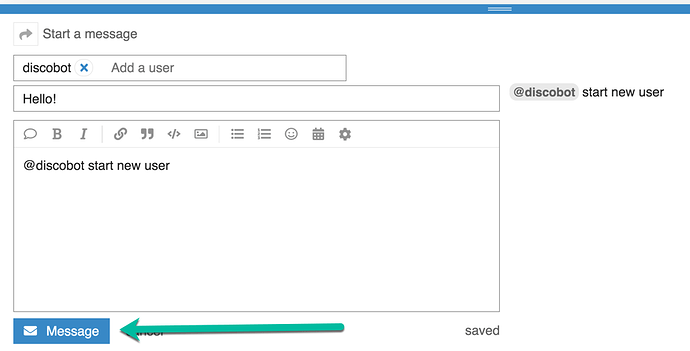 I'll respond in about 3 seconds (or less!) directly and privately to you.
And I'll show you how to bookmark posts, use bold and italics and emojis (



!), quickly quote text, add polls, upload images, and more!
(And I give

's!)
Try it out and then come back here to let me (and Alex's other readers) know what you thought!